We're pleased to announce Wedgefield Plantation Golf Club has joined the family of discounted courses offered at Plantation Resort. Play 18 holes at the exceptionally low rate of $25 plus tax. This includes a cart. To schedule your perfect tee time call #843-546-8587.
Located in Georgetown, this historic golf course lies equidistant between Charleston and Myrtle Beach, South Carolina. The 30-minute drive south of Plantation Resort is worth the effort to play among ancient, moss-covered oaks and on a course that rewards smart, strategic play. Fashioned from what use to be a pre-Revolutionary War, low-country rice plantation, Wedgefield is the epitome of Southern charm: gracious customer service, vivid history (including a headless figure that "haunts" the grounds at night) and luscious landscape that neighbors the slow-moving, Black River.

Designed by Porter Gibson, Wedgefield Plantation Golf Club opened in 1973, and is ranked among the South Strand's most elite golf facilities. The course features 4 sets of tees for different skill levels, and measures 7,072 yards from the longest tees. With dangerously placed water and bunkers, this course demands well-placed shots and lay-ups to do well.
An online review from last February reported that no matter the hole, "They make you…think about every shot." And the 14th hole in particular was reportedly the "intimidator" because you have to hit over the water not once, but twice. Asked about the shot, the player in the online review says, "It's one of the most challenging par-4s I have ever played."
We are excited to offer our owners and guests yet another golf option when staying at Plantation Resort. Make sure to come enjoy a slower pace of life and golf reminiscent of the Old South at
Wedgefield Plantation Golf Club in historic Georgetown
.
In other news, many of you have asked about golf club rentals.
All of the discounted courses offered at Plantation Resort have clubs for rent. Price and quality vary according to course. O
ptions include:


Martin's Golf and Tennis of Myrtle Beach (843-272-6030)
$30 per day and they have men, women, left and right-hand sets of clubs. For large groups, please call ahead.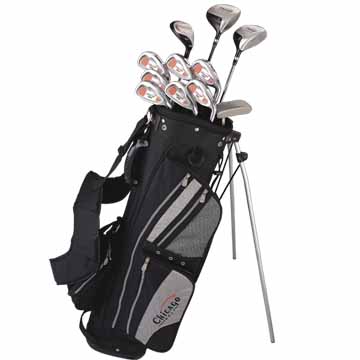 $25 per day for men, women, left and right-hand sets of clubs.
$20 per day and men, women, left and right-hand sets are available.
$9 for nine holes and $12 for eighteen holes. Only men's clubs are available.
$15 per day for men's set. Call ahead to rent a women's set.
Please come and enjoy all the golf that Plantation Resort has to offer! Even if you've never golfed, at these great rates, now would be a perfect time to step out on the green.
Other Courses with Plantation Resort Discounts:
-Heron Point, Indigo Creek, the Conway Country Club, Azalea Sands, and River Oaks (843-215-3218)
-Wicked Stick (843-215-2500)
-Tupelo Bay (843-215-7888)
For the best selection, please call two weeks prior to tee time.
O
nly guests with a
valid recreation pass
(given at check-in) are
eligible
for the Plantation Resort discount.
If you don't see your favorite course listed, please give us a call at 1-800-845-5039 or send us an email to
reservations@plantationresort.com
. We have access to many different courses all along the Grand Strand and we'd love to help you.
We hope to see you soon with golf clubs in hand!